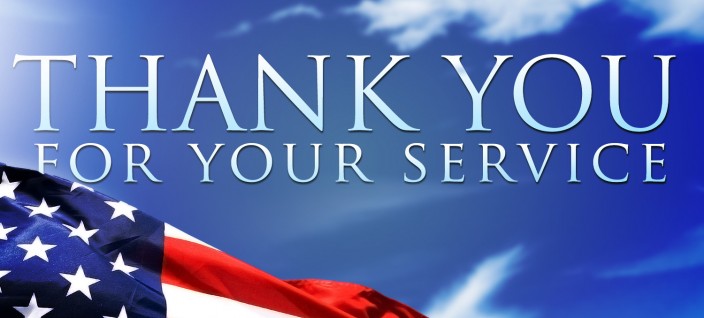 Simply saying "thank you for your service" is not enough!
As a veteran of the USMC, I understand the need to have resources available to veterans while you are serving and upon discharge from active duty. This is where I can help!
We work with several partners who offer additional benefits to military personnel. This includes lenders, title company and pest inspections companies. We do this because we both honor and value your service and want to provide you with the best, lowest cost home buying experience possible.
Are you familiar with the VA Home Loan Advantage program? Since it began, it has been a tremendous success thanks to the many outstanding clients who have chosen to work with us. Here is an overview of the exclusive incentives of this program:
That's one program. Here are some others:
On a VA purchase you can receive up to $7,500 in down payment assistance or closing help through our partner The Federal Savings Bank - a bank owned by Veterans. This is for active duty, Veterans, reservists or surviving spouses.
With the Maryland Mortgage Grant Assist Program you can receive a first mortgage loan grant of up to 4% to cover down payment and closing costs. Generally this is for first-time homebuyers, but the requirement is waived if you are an honorably discharged Veteran who has not previously used the first time homebuyer exemption.
Are you a returning Veteran? Then you are eligible to receive up to $10,000 on the \Returning Veterans Purchase Program through our partner George Mason Mortgage LLC. Again, this is for active duty, Veterans, reservists or surviving spouses. You must have served in an overseas intervention to qualify but if you qualify there is no minimum investment and no first time home buyer requirement.
To find out more about these programs I invite you to contact me or come to one of our Home Buying 101 Workshops. There you will find a wealth of information and people who understand your needs.
You are all heroes, and heroes should be rewarded. Let us help.